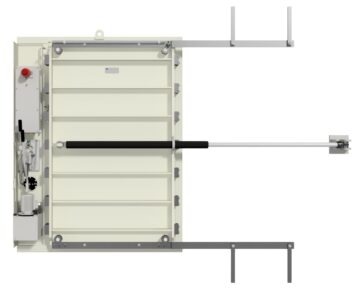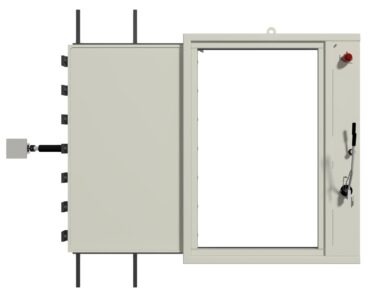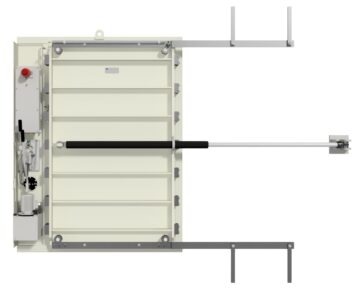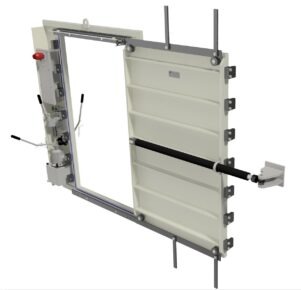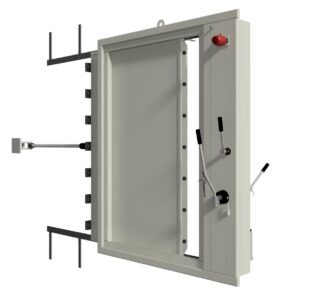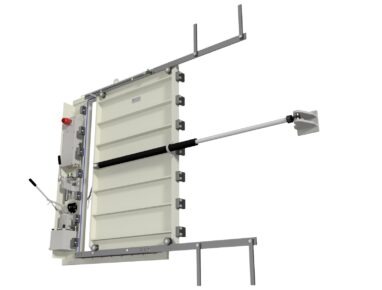 Watertight Sliding Doors
Eagle
Electro Hydraulic operation (suitable for cargo vessels)
1 or 2 cylinders

140 mm sill or low sill (20 mm)
About this product
General information
The electro hydraulic watertight sliding door EAGLE is a compact door, supplied as a completely finished and tested unit, ready for welding in. It combines the well known proven mechanical design of the doors, in standard sizes, with a standardized and simplified hydraulic and electrical system. This means there are less options but it turns out to be a cost saver for the yard without compromising on quality. The design and manufacture of EAGLE doors are in full compliance with the IMO/SOLAS safety regulation regarding Class II doors (Cargo regulation) to fulfill the watertight integrity of the vessel and is type approved by all major classification societies. Each door is included with a (hydraulic) power unit and watertight control box, and tested for water pressure. Our proven design is easy to adjust and maintain, and seals can be replaced within minutes. This results in a lower cost of ownership.
Min. Width

550mm

Min. Height

550mm

Doorblades

8 mm blades

Closing Points

3.40 metres

Frame

Aluminium, steel, stainless steel

Open Close Indication

Yes

Including

Open, Close indication

Water Pressure

Tested up to 12 mwc

Insulation

A60
Product features
Standard: Two (2) cylinders, one located at the top of the door, one at the bottom.
Optional: One (1) cylinder, located at the center of the door (cylinder and bracket loose supplied, piping is yard supply).
Standard: 140mm sill
Optional: 20mm sill (Low sill execution)
Height: max. 2100mm. Width: max. 1400mm

Water pressure
Max. 25 mWc (i.e. test pressure) at size 2000×800 mm
Limited to 8,5 mWc (i.e. test pressure) at size 2100×1400 mm