Tank Vent Check Valves
Tank Vent Check Valves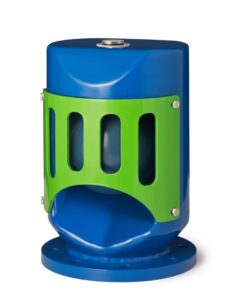 ---
Need assistance?
Get in touch with our advisors or visit the
support page for assistance.
About our product catalog
Tank vent check valves are used on all ships in order to ventilate ballast and void tanks while preventing any contamination of the tank with water during rough seas. As stated in the International Convention on Load Lines from 1966, all tanks aboard ships are required to be protected from penetration of seawater.
Over 50 years of experience. Worldwide support.
Winel has been manufacturing valves for over 50 years and our products hold type approvals from all major classification societies. Our tank vent check valves can be used on any type of commercially used vessel, yacht, navy vessel and offshore platform. 
By using the Winel tank vent check valves, you get the added benefit of a solid, maintenance free and fully automatic operating system, supported by a service network of agents and stockists worldwide. Available with nominal diameters up to 600 mm, our valves are supplied with either flange or butt-weld end, and are fitted with flame screens. Our types can be selected through clicking on the selections above.