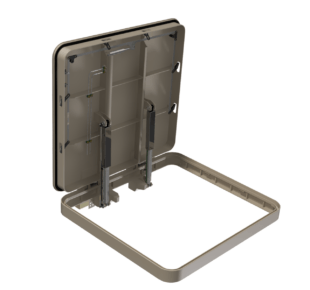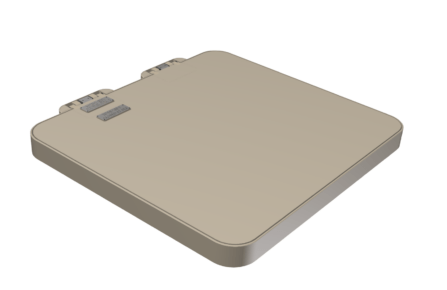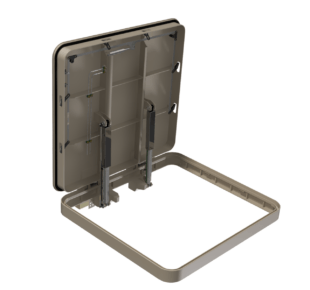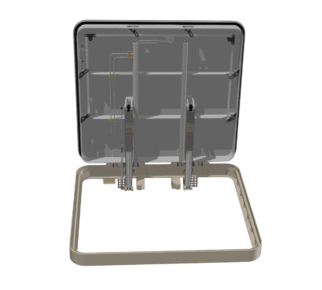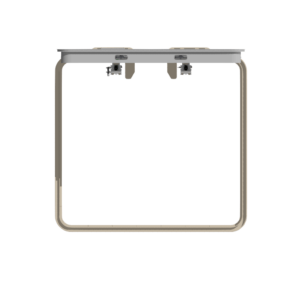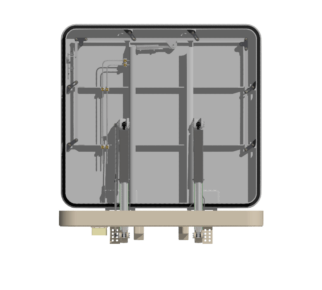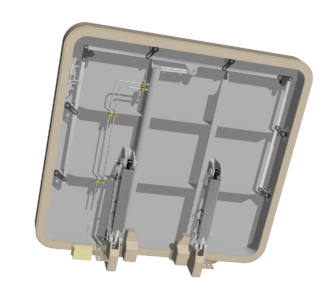 Marine & Offshore Solutions
Flush deck hatch (electro-hydraulic operated)
Electrical hydraulic operated  flush deck hatch
Standard delivered with HPU & controls
Manufactured to order
About this product
General information
The electro-hydraulic operated hatch is a slim design watertight hatch with proven Winel Musketeer Locking. It is supplied as a completely finished and tested unit, ready for welding on deck. It combines the well-known proven mechanical design of the hatch with a standardized hydraulic HPU and electrical system. Available in a range of sizes and options. The design and manufacture of is in compliance with the class and IMO/SOLAS safety regulations for to fulfil the watertight integrity of the vessel. These hatches are typical installed on:
dredging vessels
offshore installation vessels
fishery vessels
Min. Width

550mm

Min. Height

550mm

Doorblades

8 mm blades

Closing Points

3.40 metres

Frame

Aluminium, steel, stainless steel

Open Close Indication

Yes

Including

Open, Close indication

Water Pressure

Tested up to 12 mwc

Insulation

A60
Frequently Asked Questions
SOLAS: weathertight means that in any sea conditions water will not penetrate into the ship. A weathertight item is designed to withstand water pressure from one side (the outside). Typical locations are above the waterline, for example on the deck or in the wheelhouse of the ship. Location of doors are indicated with load line position 1 or 2.
Why does a watertight door need to supplied with individual class certificate?
Classification societies require for watertight doors beside design approval also survey of doors and hatches. After examination of design, material, welding and pressure testing doors will be stamped with individual number which can related to a product certificate.
The free passage opening which a door or hatch should have, normally in mm (e.g. HxW: 2000×1000 mm). Please be aware of the standard rounded corners R=100 mm